The Original CloudCloth®
Seven years dedicated to improving one product.
Guarantees
Responsibly Sourced

Our manufacturers responsibly source our bespoke supply of woven organic cotton then ship it from southern asia to Lancashire where it is brushed to perfection, cut & sewn. It is then carefully packaged in our cabin before making its way to your doorstep for delivery.

Designed for you

CloudCloth® is a skincare essential, specially crafted for sensitive skin. With its dual-sided design, it offers a soft cleanse and effective exfoliation, perfect for skincare and makeup removal.

Purpose

Our strong commitment to heritage and community is evident in our process. Cloths, crafted by skilled hands in Greater Manchester, labels
woven with precision in Pembrokeshire, and our eco-friendly letter-pressed packaging, powered by the sun in Brighton, reflect our values.

Next Day

We offer free next day delivery to the UK. Order before 3pm for 24hr Tracked Royal Mail shipping service.
Features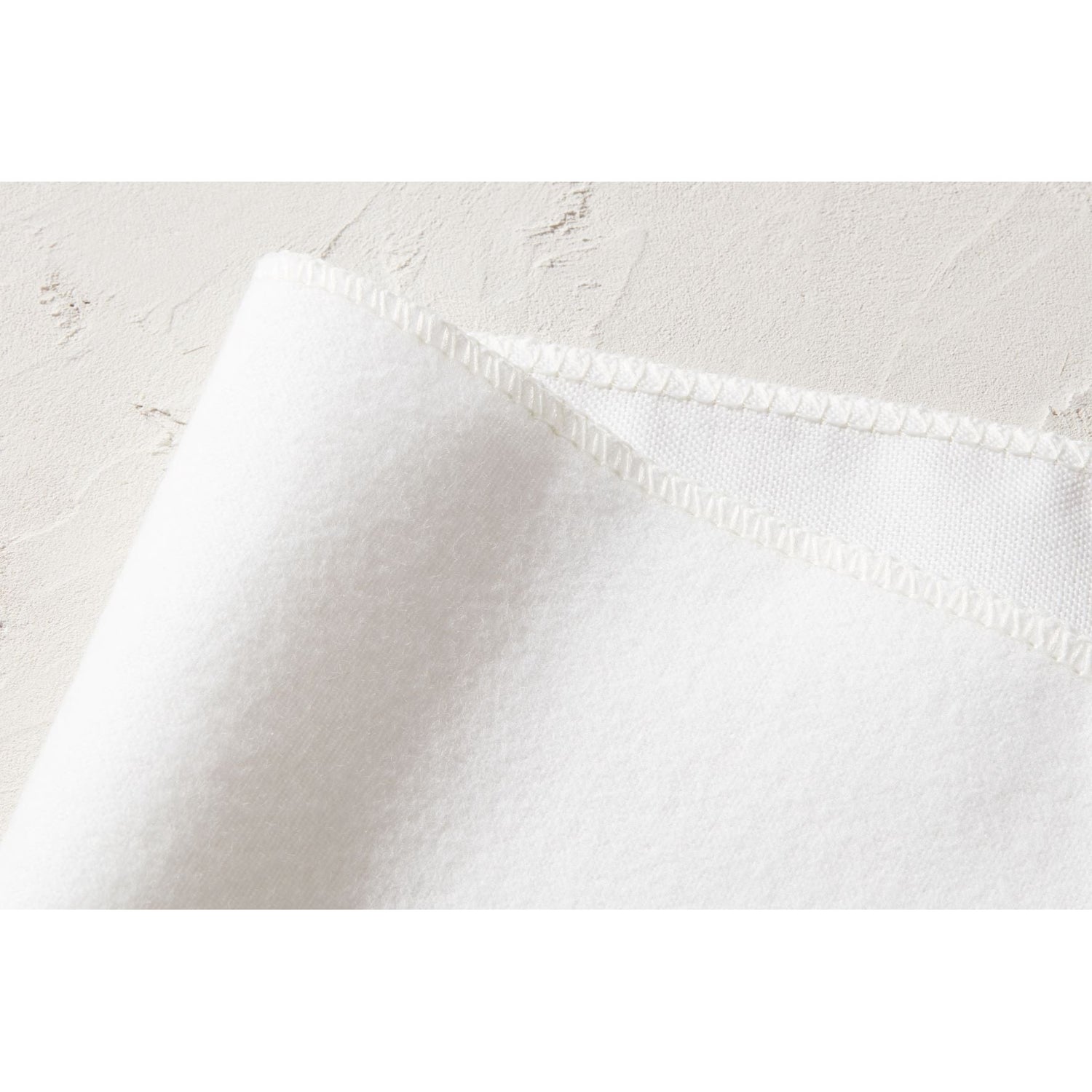 Customer Reviews
Thank you so much I used yesterday night soon one. I love it so gentle and works amazingly and fast. Easy to wash away dirt with baking soda/ Marsiglia bar soap (organic) love it so much. 

D.F - Spain
I'm so pleased with my Cloud Cloths already and I haven't even used them yet! They feel super soft and I'm looking forward to trying one tonight during my routine.

N.T
I received my cloths yesterday, from placing my order to receiving was sooooo fast and easy. My daughter and myself absolutely love these cloths so I got some more for us, also I am giving one to my other daughter and daughter in-law try so then they can order some for themselves, hopefully they will then let their friends and family know.

M.C
I wanted to share my positive feedback - not only are the actual cloths a delight to use, the branding is impeccable. Really delighted with it all! 

G.H
Just want to say, your product is excellent, used it last night and it's just what I wanted and the added hair band is perfect for being able to get your hair off your face and give it a good clean! Well done.

K.R
I received my cloths, thank-you and I LOVE, LOVE LOVE them - in fact I love everything about the product, the philosophy, the whole package. I really can't wait to introduce it to my clients - who I know will love it too.

L.C
Thank you, my order arrived today. The care and attention to detail you have put into your product and packaging is really wonderful, and thank you for the personalised note. I've been using my current set of Cloud Cloths for about 2 years now and I'll be retiring and repurposing them as household cleaning cloths!

E.D
I used one of your face cloths yesterday and found it very user friendly and my face felt lovely afterwards.

D.W
The Cloud Cloths are here and I'm so glad to have found them. Love the story of how you developed them too. Thanks so much.

S.B
I washed up some of the cloths and tried one last night. They seem lovely and soft on the skin, turn them over and the other side can polish the skin and around the nose, it felt amazing. My skin does feel softer.

T.M - Australia
I love the cloud cloths, have just got rid of all my old flannels and am replacing them all with yours.

H. B - UK
Thank you so much for the speedy delivery! I love them already. The best organic cloths I have found out of three other brands. Even the packaging is wonderful. Keep it up!

S.K - UK
Just a message to say I'm thoroughly enjoying using the
CloudCloth as is my daughter. So I've ordered another set for my sons girlfriend. A great product. Thank you.

L.N - UK
I just wanted to follow up
to say how much I love the cloths already - they arrived yesterday. The two textures are great and I love the hair band - a nice touch! The packaging and instructions are also super fresh, clean and stylish.

D.J - UK
I absolutely love CloudCloths!

F.F - UK
Just to let you know they came in the post yesterday so I've tried them out and they are so nice! Perfect for my dry, sensitive skin. Thank you for an amazing product, I am very happy with them!

E.L - UK
This is my second purchase. The cloths are superb!

C.B - UK